The
Daring Designers'

Go-to Destination for Mastering the Wonderful World of Web

Step by stress-free step
Grow and go from a bored, broke and stuck graphic designer
to a successful, profitable and ass-kickin' WordPress genius
So you can stop stress-nom'ing those potato chips (as tasty as they are; Boulder Canyon lover over here) and start learning, earning and enjoying your profitable web dev biz.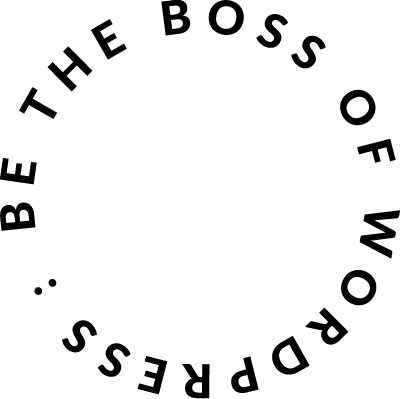 I'm Emma, the go-to WordPress educator and geeky girl next door for designers ready to evolve into successful web developers.
I'm here to help you unwrap the mysteries, methods and magic of web design so you can build beautiful (and truly brilliant) WordPress websites.
… Y'know, in language you can actually understand, without worrying about coding, web dev jargon, mansplaining and overwhelm!
'Cause building WordPress websites needn't be crazily complicated (or make you seamlessly string together impressively intricate chains of cuss words).
Together, let's save you from the stress, drama and demands of figuring out WordPress and web dev by yourself so you can become the pro your business and clients need & love.
Choose your next educational journey
Level up from clueless zero to the confident hero(ine) of WordPress web development
👋 Psst – I'm beginner-friendly!
Build beautiful & brilliant WordPress websites all by yourself with my proven 9-step website-building process. Step-by-step videos, checklists, templates + 6-months of Divi for free!
Perfect for graduates of Be The Boss
Your essential master guide for using your new WordPress skills to build a successful business that pays the bills, and sponsors your vacays & dream life. Think: pricing, contracts, hosting, etc.
THE CONSISTENT CLIENTS FORMULA
Go from desperate to in-demand designer
The prodigal lovechild of Anna Dower & Emma Kate, this course unlocks the EXACT pathway for getting you more clients, cash and consistency in your design biz.
I've been made especially for web design bosses!
The step-by-step designer-friendly roadmap & support system for navigating SEO to get more eager eyeballs on your genius website(s).
5x videos, templates, cheat sheets & checklists
Create your drool-worthy value-packed website packages priced to earn you some pretty pennies. What to include, how to price them and what to say to make 'em irresistible… it's all in this bite-sized mini course!
Yum! I'm a bite-sized mini course
Your helpful educational explainer for setting up your beautiful web design on solid software foundations (with nada tech nonsense). Domains, hosting, emails, WordPress — it's all covered in this easy-peasy little course.
Yawn-proof resources for creative designers
Get comfy, 'cause I've got the educational – and fun AF – goods.
Listen, learn, LOL and level up with the ultimate success guide for web & graphic designers.
Free resources for curious designers ready to upskill and become clever website developers.
Free website checklists, worksheets + more — to help you upskill & master the wonderful world of web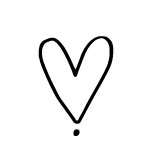 "I am really loving everything so far and I honestly couldn't fault you.
The videos are perfect lengths for me to break up throughout the work week and watch/investigate without taking too much time.
What you are providing is an amazing life changing opportunity for me. "
— Danielle Falls, Graphic Designer
"Thank you Emma for an amazing course "Web Business Boss".
I now feel confident in providing a web service at an industry level with many valuable tips in managing clients from the briefing process right through to the website handover and beyond.
I have since gone on to develop some successful projects that have flowed perfectly, it was a win win for everybody.
I am so excited to work in my business now that I have "worked on my business"
"Thank you for coming into my life at the right time last year, when I needed a mentor, a direction, a supporter, to help me shape my business into something I can be proud of. 
This past year I have learnt, implemented and created so many positive things for my business and I really feel that your influence was the most important part of this.
Your courses have given me such valuable skills and encouraged me to be confident in designing and developing websites."
— Jessica John from Altitude Unlimited