OF Wordpress
ECOURSE FOR DESIGNERS
Go from clueless zero to web hero(ine) & Master WordPress in a matter of weeks!
Or if you already have some WordPress skills, this course will teach you best practices and hone your process so you feel like a total pro & confident in creating sellable WP websites.
Ready to make money creating beautiful websites all by yourself?
… but, er, feeling a little quivery and knee-knocky 'cause you feel like you don't know what the flip you're doing?
You're in the right place.
Consider this your official permission slip to dump your developer, shimmy on your epic girl boss pants*, and Become The Boss of WordPress.
No tech skills, stress, or copious amounts of sugar/caffeine/cupcake consumption, required.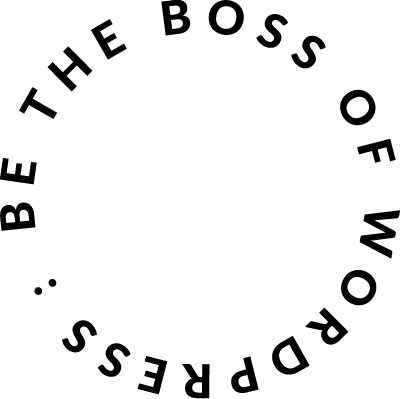 Figuring out how to create websites when you've been living it up in designer dreamland is hard. Pass-me-another-muffin-please hard.
The real-life horror film where you watch your beautiful designs get repeatedly butchered (gah!) by careless web designers/developers.
You, practically burning cash, by having to decline the endless stream of web design & development enquiries you're too terrified to take on. #noobcity
You, burning more cash, by losing new clients and revenue to other designers who somehow, magically, know how to do all the things.
You, staring at a pile of burnt ash, as you hire another unreliable, difficult developer to deal with your web design projects.
Deciding to Do. This. Thing … then sinking into information quicksand as you struggle to navigate the conflicting, contradictory and confusing WordPress advice online.
You, slathered in digital Vaseline, attempting to mud-wrestle the technical side of web development (Updates! Code! Backups! Domains! Hosting! WordPress! Themes! Wine! Wait…) into submission.
Feeling like the DFA (Developer Fraud Agency) is gonna knock on your door any second now.
It doesn't have to be this way, love.
Who says designers can't be
FACT: Every time someone says, "Building websites should be left to web developers", a unicorn cries and a potentially extraordinary website dies.
The web world needs your design genius!
You no longer had to waste time on that soul-sucking hamster wheel of constantly searching and selling to new clients?
You didn't have to wave goodbye to loyal clients because you couldn't build their website for them?
You could say sayonara to cashflow stress AND regain your freedom from the never-ending hustle?
Well then… it'd be a huge, "Heck yes!" right?
Right here, right now, is the perfect time for designers to become website creators.
The planets are aligned and success is in the stars.
More than ever before businesses now need an online presence to survive.
COVID-19 has sent the world into an economic shitstorm. But you know who's businesses ain't just going to survive but rather THRIVE in this brave new world? Web gurus baby!
Now's the time to upskill, embrace tech and help our clients get online so they can continue making money + sharing their gifts with the world.
It's now easier than it's ever been to create amazing WordPress websites.
With website page builders now as common as crumpets, it means designers (like us!) can build beautiful and super duper powerful WordPress websites all by ourselves…
without relying on a techy web developer!
The Internet has a constantly expanding population.
Every second, a new set of eyeballs explores the interwebs. Websites are in demand! Yet 50% of Australian small businesses1 & 30% of US small businesses2 don't have a website.
1 Telstra Small Business Intelligence Report, 2018
2 Clutch Small Business Survey, 2017
DIY is all the rage with non-designer business owners.
Totes shooting you a knowing look right now! 😉
'Cause what we know, and what non-designer business owners are cottoning onto, is that while they can build a website, it's a whole other Kanye concert making it actually look good.
This means designers like you have an awesome opportunity to:
>
Pivot your design biz so you can thrive during the pandemic and beyond
> Help other businesses adapt to this brave new world and continue making money
> Capitalise on your strengths as a design legend
> Retain more clients and attract more repeat clients by doubling your offering
> Dramatically boost your income
So … Whaddya say?
Want to turn those dreams into plans?
Keep scrolling, sweetheart!
A measly 16% of small business owners
have a website they're proud of 3 Far out.
A measly 16% of small business owners have a website they're proud of 3 Far out.
3 2011 Poll conducted by ChannelBiz UK
Everything you need to know to build a hot new website for your design biz… and for future clients too!
Access to my 10+ years' worth of knowledge and experience in the web dev world.
8 modules packed full of exclusive video content designed to upgrade your web dev skills.
A supportive community (private Facebook group) of designers and creative bosses sharing this career-changing journey with you.
Worksheets, cheat sheets and resource guides to help you master your new WordPress skills.
Your own private members-only portal to easily find, store and enjoy your course content.
Lifetime access to join the fun of any future live classes including group coaching calls & masterclasses.
Complete access and behind-the-scenes transparency to the success of my own web design business.
Module checklists to ensure all your i's are dotted, t's crossed and your new website is to a pro standard.
Plus these
Awesome Bonuses!
Learn how to optimise your images for the web so your site is speedy AF and both Google and your site visitors love you.
MASTERCLASSES:
Divi & Elementor
In depth masterclasses on the most popular WordPress page builders for designers: Elementor & Divi.
Create a Coming Soon page and have your fans eagerly anticipating the launch of your shiny new website.
Set up your fancy pants new email address (boss@yourbiz.com) and start emailing like a pro!
WordPress Plugin Glossary
Your insider guide to all my fave and recommended WordPress plugins & when to use them.
Save on the extra cost and enjoy a FREE 6 months of Divi, a designer's web dev secret weapon.

Be The Boss of WordPress is an online course.
You can complete this bad boy from the comfort of your own home. Pjs optional.
Inside an exclusive members-only area, you'll be guided through eight modules of easy-to-learn content, including fun worksheets, engaging tutorials and value-loaded videos.
An easy-to-follow module will be released each week + we'll meet up once a month on Zoom for personalised 1:1 help and extra training.
When you join you'll get instant access to the entire course, a bunch of bonuses and an invite to the private Facebook group.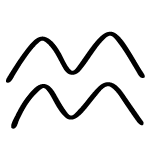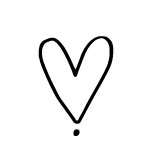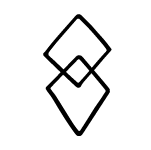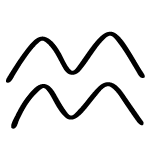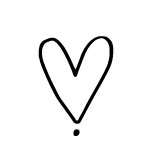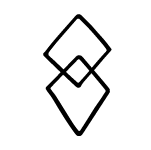 Ready to be the boss?
Get your ticket to ride on the Be The Boss of WordPress adventure!
Swoop up the course now to get
over $300 of extra BONUSES
6-Page Designer Website Template
worth $299
SEO For Dummies Guide
worth $29
Although I consider myself to be tech savvy, previously the idea of installing WordPress was overwhelming.
I had no idea where to even start.
But you made it SO EASY!
— Brianna Kiely from Esley Studio
"The videos are perfect lengths for me to break up throughout the work week without taking too much time. This is an amazing life-changing opportunity for me."
— Dannielle Falls, Graphic/Web Designer
"I'm so confident in my process now. Plus I have set prices and they're higher than ever.
I'm more organised and have so much more knowledge of programs and technology to make my worklife easier."
— Jessica John from Creative Bones
Who you'll be learning from
Hey There Designer Boss-Lady! 👋
I'm Emma. I'm a graphic & web designer, mentor for designers and I have a thriving web dev business creating gorgeous WordPress websites. I LOVE tea, wine and Mexican food and am happily distracted by wiener dogs (or sausage dogs as we call them here in Oz) and shiny things.
But most importantly, I believe honing your WordPress superpowers is your destiny.
Seriously.
Think about it. As an awesome graphic designer, you totes have the skills to create beautiful and authentic visual experiences. That talent and creativity is there, just waiting to be unleashed!
And if more designers jump aboard the website-building bandwagon, can you imagine how insanely beautiful, engaging and entertaining the Internet will be?
I've spent a near decade learning, making mistakes, building sites, trying new platforms, honing my skills, refining my workflow, figuring out all the ins and outs of building websites.
And honestly, when I was first starting out, I would have fan-girled, HARD, over something like Be The Boss of WordPress.
A course with structure? Someone who understood my unique situation as a graphic designer? A proven way to attract higher-paying jobs and earn more? A community of fellow designers going through the same experience.
Gah. It would have saved me YEARS (and much tears).
But this course didn't exist, so instead I spent the last eight years learning, experimenting and creating websites.
Now... I'm here to show you exactly how to do it so you can make a killing as a web designer too, but minus all the melodrama. 😉
I've been sharing my webby wisdom in a few places…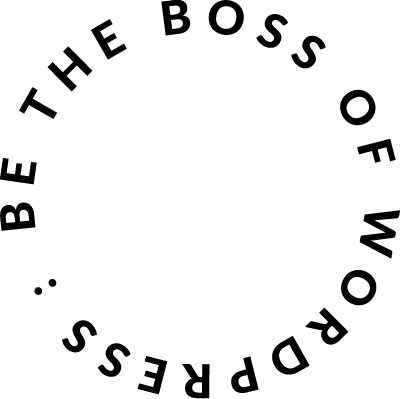 How it is gonna go down...
WEBSITE GOALS MINI COURSE

($29 value)
Ground your site in strategy and set it up for success by identifying your ideal client and website goals.  
Ensure your website connects with your ideal client by unearthing their goals, needs and inner desires.
Learn the secret to creating a website that converts, not just looks pretty. 
Define the editor's goals and identify which sections need to be interactive and easily editable.
Gather the goods needed to create a website that is pretty… and pretty darn successful.
Create a site that's easy to navigate and know exactly what pages you need to create to launch your site by building your sitemap.
Get SEO savvy and learn one surefire way to get your site seen, found and adored by Google and other search engines.
Cement your positive web experience with tips and resources on writing personality-driven and SEO-focused copy that connects with your ideal client.
Ensure your website is beautiful, unique and authentically on brand by defining your site's style.
Master the art of print vs. web design

 (CMYK vs RGB, print vs web resolution, responsive web design and all that scary-sounding stuff). Don't worry, it'll be a cinch. Pinky swear.

Become a colour whiz generating

 

web-safe colour palettes

 that look beautiful on screen.

Build your little black book of

 

premium and free website images

 to ensure your designs are always engaging, memorable and oh so stunning.
BONUS: Learn how to optimise your images for the web so your website is speedy AF and both Google and your website visitors love you. 
The zero-stress way to give your beautiful design some techy brains by (easily!) building a solid software foundation for your site. 
Learn about domains, hosting & WordPress and how they all work together to create dreamy sites.
WordPress.com or WordPress.org? WT? Learn the difference between these two bad boys and

 

avoid making this mistake

 

many graphic designers do.
Set up your domain, hosting and install WordPress. Woot woot! It'll be easy as pie.
BONUS: Set up your new email address (girlboss@yourbiz.com) and start emailing like a pro!
Upgrade your web dev knowledge and skills by setting up the basics of your WordPress site.
Get acquainted with WordPress and learn the basics of your WordPress Dashboard.
Learn about and

 

install your first plugin

 

(yay!)
Ensure all your hard work is safe by setting up reliable daily backups for your site.
BONUS: Create a Coming Soon page and have your fans eagerly anticipating the launch of your fancy pants new website.
Unleash the power of the web dev secret weapon every designer should have in their toolkit. 
Become WordPress literate with lessons on

 

themes, page builders, and child themes.
Get the party started by installing your chosen theme and child theme.
Get familiar with your chosen page builder

 

and start creating your first page. (You'll feel like a total web geek by this stage!)
Turn your vision into the beginnings of a website you'll love by building your homepage. 
Make your website easy to navigate by setting up your website's main menu.
Customise your site and make it your own by configuring your theme options and theme customiser settings.
Select your favourite page layout or design your layout from scratch using my no-fuss way to

 

create conversion-optimised wireframes.
Build your homepage. Whoop whoop!
Crack your creative knuckles and have fun fitting out your website with your juicy copywriting, images and interactive content.
Create a library of sections and website elements you can reuse throughout your site, saving you a bucketload of time!
Flesh out your site by creating and adding content to all your internal pages.
Set the foundations for sales success by creating

 

website enquiry & opt-in forms.
Phew – the hard work is done! Now it's time to tidy up your website and ensure it's speedy, secure and backed up.
Work through my pre-flight checklist to ensure you've got everything ready to roll before you launch.
Step into your web dev pro shoes by learning about

 

web maintenance best practices

 

including security, backups and software updates.
Is Be The Boss of WordPress right for you?
Longing for a fancy, captivating new website for your design biz?
A graphic designer ready to offer quality web design and development services to your clients?
A design genius… but can't code your way out of a cardboard box?
Project managing web dev services for your clients but wanna say adiós to your developer and do it yourself instead?
Bored to tears wading through all the conflicting advice online and just want to learn from a pro that gets you, your unique situation and the struggles that designers face when learning to create websites?
A designer who wants to build beautifully-designed websites she can sell for a pretty penny?
A designer that currently builds websites in Wix, Squarespace, Showit or another platform, but you want to learn how to use WordPress?
If you answered, "Yes", "Yep" or "HELL YES" to any of the above, then, love, you're going to LOVE Be The Boss of WordPress.
You'll probably want to click away if…
You're not a graphic or web designer.
You're already creating WordPress websites you love and can't imagine a world where your process could possibly be improved.
If this is you, then don't worry I still adore you.
But the Be the Boss of WordPress eCourse probably isn't the right fit for you.
By the end of Be the Boss of  WordPress you'll have:
The EXACT knowledge, information and resources you need to navigate
the web dev world and build WordPress websites for yourself and your clients.
The confidence you can kick butt and create awesome websites that your
clients will love.
A shiny new website for your business (or for a client) that you built from the ground up all by yourself 👊
Booted imposter syndrome and feel capable as a web designer and website creator.
The tools you need to win higher-paying projects from new and existing clients.
An incredible support group to lean on and learn from as you navigate your new destiny as a web developer.
Upgraded your skills, levelled-up and invested in yourself,
your biz and your success!
Ready to be the boss?
Get your ticket to ride on the Be The Boss of WordPress adventure!
Swoop up the course now to get
over $300 of extra BONUSES
6-Page Designer Website Template
worth $299
SEO For Dummies Guide
worth $29
"I'm not even half way through the course content yet and I already have
my first web design client!
🙌 
Woop Woop!"
— Jessica Gruszka, Graphic/Web Designer
"I loved the the extra tricks in this module — things I possibly would have taken YEARS to figure out on my own!"
— Lisa Reuben, Inkblott Design
"I'm loving everything so far… Thanks Emma, you are really making this journey so comforting and non scary."
— Danielle Falls, Graphic/Web Designer
Something on your mind, sugar?
Can't I just figure it out on my own?
Absolutely! "If you love spending way more time than you need to, struggling with overwhelm, and doing things the wrong way before you find the right way, everything you need is free on the Internet. But if you want to get your shit together and get it happening, go to Emma Kate." — Kate McGain, Wild Honey Creative
Consider this your official permission slip to dump the YouTube/Google/Udemy rabbit hole (the trial & error, mistakes, headaches, tears, and years of your life you're never getting back), shimmy on your girl boss pants, and become the boss of WordPress. No tech skills, stress, or copious amounts of sugar/caffeine/cupcake consumption, required. Promise.
Each day you postpone joining Be The Boss is another missed opportunity for attracting more of your ideal clients!
Feeling like you won't have the time?
We all need more hours in the day. I totally get it! But the energy you invest now will pay off big time. Not to mention it will save you from having to keep taking on those clients and projects that don't light you up. To have your new website up and running within a couple of months, you only need to put aside a few hours a week. If life gets in the way, don't worry. You get lifetime access! So you can jump back in and pick up from where you left off when it suits you.
Suck at technology? Perhaps you tried this whole website game before and you think it's too flippin' hard?
That's what I'm here for love!
In this course, I cut the crap… and the code. I teach you what you need to know in plain English. Any web geek jargon or more complex things will be explained to you from one designer to another. You'll have me as well as an entire group of new designer BFFs to lean on and ask questions throughout the Be The Boss adventure and beyond — in the Private Facebook Group and regular Group Zoom Calls.
Love the sound of this course but you can't afford it right now?
Cashflow can be a not-so-fun rollercoaster ride! Especially for freelancers. Perhaps the payment plan option might be just your cup of tea. You can secure your spot in the course for less than 100 bucks and pay the rest off over the coming months.
Plus the website you're going to build will be worth at least 2–3x the price of this course and the skills will be an invaluable asset to your design biz.
"Thank you lovely! 🙏 And btw, you look gorgeous today." «– That's your future self saying thank you.
Have a different question?
Let's see if I can help…
Based on what I learn in this course, how much could I charge for websites?
Once you've completed this course and feel confident with the teachings I would recommend designers charge a minimum of $3,000 for a simple 5–8 page website. Then depending on the size of the site, functionality and inclusions, you could reasonably charge upwards of $4,000.
You can also easily start earning recurring revenue from website maintenance, hosting and updates to your clients sites. Bye-bye cash flow stress!
How long does the course go for?
The course is designed to work through over 8 weeks, however it's 100% self-paced and you get have LIFETIME ACESS so you can take as little or as much time as you like to complete it. I also encourage you to attend the montly group calls and join in on future rounds of the course too!
When does the course start?
When you join, you'll get instant access to the entire course as well as the private Facebook group. So you can get started in a matter of minutes!
You'll also have lifetime access to the course. So you can jump back into the learning portal and work through the lessons again whenever you like.
How is the course delivered? What learning resources will I receive?
All the course materials are available in the members-only learning portal. Each module contains pre-recorded videos with accompanying worksheets, resource guides, and checklists for you to work through.
You'll receive weekly prompts to keep you on track and if you have any questions you can connect with me (Emma Kate) as well as other mentors and past students in the private Facebook group. Simply tag me in your post and I will respond with help as soon as I can.
If there's ever anything you'd rather keep private you can also email me for support.
On top of this, I encourage you to join on any future group rounds of the course, including attending group coaching calls and masterclasses. You have lifetime access so you can take the entire course again or just refresh certain modules whenever you like.
Will there be any additional costs to building my website?
Yes there will be some additional costs.
This course provides you with the knowledge and skills to create your website however some third-party applications and services are still required to create any website.
Here are approximate prices for some things you will need to create your website:
Domain i.e. yourbiz.com: $30 per year
Website hosting: $100–300 per year
I also recommend purchasing a premium WordPress theme and/or Page Builder for approx. $100 per year. But there are some good free themes and page builders you can use if you'd like.
NOTE: As a student of mine you can get 6 months FREE of the Divi Page Builder 🙌
You also might choose to purchase these optional extras for your website:
Professionally written website copywriting and website legal pages (i.e. Disclaimer, Privacy Policy, etc.)
Professional photography
You will need to purchase these directly from your chosen providers. Don't worry, throughout the course I will give you guidance on what to look for as well as links to my go-to providers. You are free to choose whomever you wish and I will not receive any money from my recommendations unless you use an affiliate links when purchasing.
I'm not a graphic designer. Can I still do this course?
This course doesn't teach you how to design. So even though the web dev skills you pick up would be useful, if you don't have an eye for design you may find you still need to outsource part or all of the design side of your project.
As a non-designer, you also won't qualify for a refund even if you do all the work.
Do you guarantee I'll get results?
The result you gain from this course will vary depending on your timeframe, how much work you're willing to put in and what you want to achieve. I can't guarantee your results… only you can do that sugar.
But, I do guarantee that you'll love what you learn in the Be The Boss of WordPress eCourse. So, if by the end of the course you're not satisfied with the content of the course you can request a refund. See "Do you offer refunds?" for details.
Do you offer refunds?
I've poured my heart and soul into my courses and I truly believe in the value they offer. I'm certain you'll find them super valuable, but just in case you don't I offer a satisfaction guarantee. I may refund your enrolment cost in my sole discretion, less a 15% admin fee to cover administration costs.
To be eligible for a refund you must request this in writing to hi@emmakate.co within 7 days of the course end date. Refunds are provided in our sole discretion and you will have to show me that you did the work and participated in the Facebook group, group chats, and other course activities.
Please note: 'change of mind' refunds are not permitted at any stage.
Why do you use WordPress and not Squarespace or Wix?
There's no denying that Squarespace and Wix make it easy for newbies to create websites out of the box. However there are some longterm downfalls to using platforms like these when compared with WordPress.
WordPress is a platform that provides you with limitless possibilities as to what you can do and where you can take your website. You can start out small with a simple portfolio website and eventually turn it into an online shop, membership site or even an online learning platform like I've done with this very site!
WordPress is the most popular CMS platform in the world, powering an incredible 25% of the world's websites. It's also the best possible starting point for SEO (getting found on search engines like Google) with SEO Melbourne recently stating: "WordPress is recommended by digital marketers as the gold standard when it comes to optimising your website for SEO."
I only ever want to recommend the best possible solution and for the majority of businesses I believe WordPress is just that.
How does the payment plan option work?
At checkout, you can quickly and easily create a payment plan that perfectly fits your budget.
When you choose to Create your own payment plan with Partial.ly you'll see a new screen where you can choose your down payment, duration of your payment plan, and frequency in which you'd like to make payments.
Here's an example below.
In this example you would pay:
$80 upfront;
Then $80 each week for the next 9 weeks;
Payment plan prices include a $100 fee, which is already included in the price shown on the sales page. This fee is added when you create your payment plan. That's the only additional cost.
Easy peasy.
EXAMPLE:
So whaddya say? Wanna join me and a group of new designer BFFs on the Be The Boss of WordPress adventure?
* My girl boss pants are sparkly spandex. Just sayin'. I told you I like shiny things!