Turn your web skills
into a thriving web design biz
You know how to build a website… BUT how the fudge do you run a
successful web design business?
Struggling with your systems and processes, pricing and packaging, proposals, custom quoting, contracts and website handover?
Not to mention setting up starter sites, staging environments and migrating sites (ugh… Kill me now!)?
Fear not love! I've donned my sparkly superheroine cape and I'm here to rescue you from the Google rabbit hole.
An eCourse + Mastermind Support Group For Web Designers Ready To Level-Up
Take your web design skills and start delivering amazing websites to your clients… with CONFIDENCE!
In just 8 weeks you'll have your pricing, contracts and client processes sorted, with calculators, brief forms, project management templates, checklists, email scripts and so much more.
Along with weekly group coaching calls + a private Facebook group you'll get the personalise support you crave and full access to pick my brain and nut out your biggest web dev struggles.
It's all the tools you need PLUS 1-on-1 support to streamline your web design biz and deliver knock-your-socks-off websites to your clients.
Cheat Sheets, Email Templates, Resource Lists and more provided every week.
Enjoy ongoing email and Facebook group support throughout the course. Send me all your head-scratchers!
8x weekly group coaching calls held via Zoom, and recorded so you can watch them back anytime.
It's just you and me babe! Get 100% personalised support with a 1-on-1 Zoom mentoring session.
Behind-the-scenes transparency to the success of my own web dev biz & my 10+ years of experience in web.
No getting lost in the crowd. Get personalised mentoring + intimate group calls with limited students.
Plus these

amazing bonuses…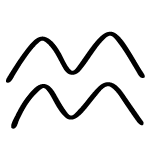 Website Setup & Pre-Flight Checklists (valued at $199) to ensure all the geeky and super important setup & pre-launch tasks are ticked off!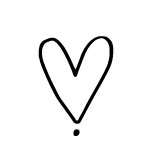 Website Form Templates (valued at $99) for you to easily import into your own website. Steal them word-for-word or edit to make 'em your own.
Custom Quoting Calculator (valued at $99) your own easy-to-use pricing calculator to whip up quotes for outside-the-box web jobs in a snap.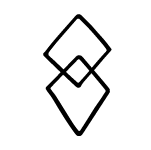 Web Info Handbook (valued at $99) containing the info your clients need to manage their site and teach them why regular maintenance is so important.
Master reselling, affiliate programs, outsourcing & referral partner best practices. Build invaluable relationships with other pros and service providers like web hosts, techy web devs and copywriters to diversify your service offering and (almost) effortlessly earn some sweet profits & recurring revenue!
Create your drool-worthy 
value-packed website packages
priced to earn you some pretty pennies.
What to include, how to price them and what to say to make 'em irresistible… it's all in this module baby!
I know for a fact you didn't start your business so you could work more, earn less and be on-call for your clients 24/7. If you ever feel that way it's 'cause ya need to set boundaries baby!
This module is all about protecting yourself and your sanity and presenting you as an expert by educating and empowering your clients.
In the process you'll eliminate scope creep with crystal clear communications that ensure you and your client are on the same page.
Blow your clients away with detailed and uber professional proposals that will have them saying "Shut up and take my money!"
Steal my brief forms, copy-and-paste email templates, content gathering process and more… so you always ask the right questions at the perfect time and spend WAY less time chasing clients for content and feedback.
Streamlining website builds
Make your website building process simple AF!
These lessons + resources will walk you through how to create your starter site, develop in a staging environment, migrate websites, plus make sure all your i's are dotted and t's crossed with my website setup & pre-flight checklists.
Discover what you should include in every website handover and what you should be charging extra for.
Create your handover process (including email automation) to ensure your clients are set up for success and rave about you to errrbody!
Did someone say
recurring revenue
? Hells yeah!
Say sayonara to them cashflow blues and keep your clients' websites in tip top shape with ongoing website maintenance plans.
In this module you'll develop your website care plan packages and steal my process, checklists + tools to start offering them to all your web clients.
You'll wanna say
YASSS

& grab your spot right now if…
You have the skills to build a WordPress website but you're confused about how to handle web projects for clients
You struggle with pricing and quoting and wondering what the heck to include in your website packages
All this talk about starter sites, staging environments and site migrations has got ya feelin' like 🤯😳😭
You lack confidence communicating with web clients, developers, SEO geeks and other contractors
You have clients lining up to buy websites from you and ya ain't got time to waste googling all the things
Your systems and processes are all over the place, making web projects feel disorganised and overwhelming
You're bored to tears wading through all the conflicting advice online and just want to learn from a pro that gets you, your unique situation and the struggles that web designers face when creating sites for clients
Become the boss at delivering badass websites to your design clients, without breaking a sweat!
$880
AUD
Early bird / Save $200!
BUY NOW PAY LATER
10x WEEKLY PAYMENT PLAN
$89
AUD
Early bird / SAVE $200!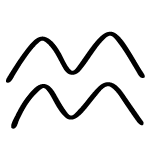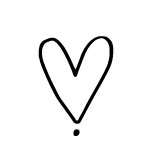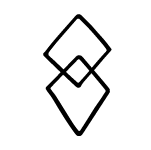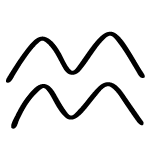 By the end of Web Business Boss
you'll have:
The EXACT knowledge and resources you need to quote and deliver web projects to your clients with confidence.
Streamlined systems that make your website building process tight AF.
The confidence you can kick butt and create awesome websites your clients will love.
Built a network of professionals you can collaborate with and lean on for advice.
Website packages ready to sell at a WAY HIGHER PRICE than ever before!
An incredible support group of web designers like you to lean on and learn from as you navigate your new destiny as a web dev.
Upgraded your skills, levelled-up and invested in yourself, your biz and your success! 👊
Hi, I'm Danni and I'm the face behind Black Cactus creative. I'm a website and graphic designer and a front-end website developer.
After finishing Emma's Be The Boss of Web Development course, I was able to triple my pricing because I was handing over higher-quality websites to my clients.
But…
I realised I had serious holes in my processes and my client experience wasn't up to the standard that I wanted. So if I wanted to start charging premium prices I really needed to start giving a premium customer experience and start nailing those processes.
When Emma announced that she was now offering Web Business Boss, I was all over that like a fat kid on a cupcake! 🧁 I knew I needed serious help with my processes, among other things. And Emma just hands it all to you on a little platter. The amount of gold and templates, email templates, all her little processes.
The amount that she hands over is phenomenal!
I was blown away by the amount of work and heart that she had put into this course.
It really gave me a massive kick up the backside and a lot of inspiration to tidy up my processes, completely redo my proposals and the confidence to start charging more because I was giving my clients a better customer experience.
Now I actually charge five times the amount I was before doing Be The Boss.
Basically Web Business Boss is WORTH. ITS. WEIGHT. IN. GOLD!
I highly recommend it!
— Dannielle Green, Black Cactus Creative
Hi, I'm Robyn and my design business is Digital Lemonade.
I did Emma's Web Business Boss course a couple of months ago and it was amazing.
I cannot stress how much I learned from in terms of putting my business together.
From start to finish on sending emails and proposals and how to put everything together in an orderly fashion.
I've done quite a few websites already and I'm quite happy with using Divi and building websites but from a business perspective and just making myself seem so much more professional, sending out professional emails with proposals and the checklists to make sure I haven't left anything out… it was brilliant!
It was so well put together, so clear and I just I can't recommend it enough. It's worth every cent!
— Robyn de Beer, Digital Lemonade
Plus two
expert masterclasses
BEN DOSS
Demystifying DNS
Migrating sites, changing domains & moving emails doesn't have to be left to rocket scientists. In this Exclusive Web Business Boss Masterclass, my go-to web nerd Ben is going to dumb it down for us so CNAME, MX records and all that DNS stuff is no longer scary AF.
DESPINA GAV
SEO for WordPress
Wanna up your SEO game so you can sell your websites for an every prettier price tag? My SEO secret weapon Despina is going to share her insider secrets + super actionable SEO tips to help us talk the talk and walk the walk when it comes to SEO and WordPress.
Become the boss at delivering badass websites to your design clients, without breaking a sweat!
$880
AUD
Early bird / Save $200!
BUY NOW PAY LATER
10x WEEKLY PAYMENT PLAN
$89
AUD
Early bird / SAVE $200!
"I decided to sign up for Web Business Boss and
it was amazing.
The content, process, and teaching were so helpful to me and helped me to build the confidence I needed."
— Joanna from SavvyChic Design
"As a graphic designer I also wanted to offer web design but
I didn't know where to start.
I was thrilled to find that Emma was offering the exact course I needed: Be The Boss of Web Development. And then…
The PERFECT follow-up course: Web Business Boss. Emma has helped me so much and made the transition an absolute breeze."
— Alyssa from Two Cats Creative
"I absolutely loved it!
It was such a good investment. All the information is there, everything you need to know…
If I had any questions there was a group of really supportive women to help me and I was never made to feel like I was asking a stupid question."
— Alana from Wild Flower Creative
Something on your mind, sugar?
Feeling like you won't have time?
We all need more hours in the day. I get it! You should only need to put aside on average about 2 hours a week for this course. And if you fall behind you'll have lifetime access. So you can jump back in and pick up from where you left off when it suits you.
Love the sound of this course but you can't afford it right now?
Cashflow's a b*tch! Especially for freelancers. That's why I offer flexible payment plans. You can secure your spot in the course for less than 100 bucks and pay the rest off over the next 2 months.
Plus if you're like most of the designers I work with, by the end of the course you'll be confident charging 2–4x more for your website packages! This course and the skills will be an invaluable asset to your design biz. Your future self will thank you, promise.
Have a different question?
Let's see if I can help…
How long does the program go for?
The program runs for 8 weeks. Plus to keep you on track and ensure you're kicking all kinds of web design biz goals, you get a followup 1:1 mentoring session with me after the course finishes.
When does the program start?
The next round is due to kick off in late 2020. Pop your name on the waitlist to be notified when the Early Bird sale opens.
How is the program delivered? What learning resources will I receive?
A new module will be released each Monday in the private members portal. Each module contains pre-recorded videos with accompanying worksheets and/or resource guides for you to work through.
Each week we will have a group video call where I'll answer your questions and go through more in-depth training with screen shares, etc. These sessions will be recorded so if you can't attend them live you can watch them back whenever suits you.
You'll receive a huge variety of learning resources to help you develop a streamlined process from quoting through to delivery and handover. Resources include templates, checklists, cheat sheets and more.
I don't know how to build a WordPress website yet. Can I still join this program?
This course doesn't teach you how to design or build a WordPress website. Rather, it assumes you already know how to do this and would like to streamline your website systems and processes, client management, quoting, etc.
If you're a designer and would like to learn how to build websites, check out my Be The Boss of Web Development eCourse. It might be just your cup of tea!
Do you guarantee I'll get results?
The result you gain from this program will vary depending on how much work you're willing to put in and what you want to achieve. I can't guarantee your results… only you can do that sugar.
But, I do guarantee that you'll love what you learn throughout this program. So, if by the end you're not satisfied with the content you can request a refund. See "Do you offer refunds?" for details.
Do you offer refunds?
I've poured my heart and soul into this program and I truly believe in the value it provides. I'm certain you'll find it super valuable, but just in case you don't I offer a satisfaction guarantee. You can work through the entire program and if you are not completely happy, I will refund your enrolment cost (less a 15% admin fee to cover administration costs).
I know the knowledge and skills you'll learn from this program will, if followed and actioned, offer you an amazing return on investment. As long as you're committed to put in the work, I know you'll get so much value out of the adventure.
Refunds must be requested in writing to [email protected] within 80 days of the purchase date to be eligible. You will just have to show me that you did the work, attended the coaching calls and followed my recommendations.
Please note: 'change of mind' refunds are not permitted at any stage.
Why do you use WordPress and not Squarespace or Wix?
There's no denying that Squarespace and Wix make it easy for newbies to create websites out of the box. However there are some longterm downfalls to using platforms like these when compared with WordPress.
WordPress is a platform that provides you with limitless possibilities as to what you can do and where you can take your website. You can start out small with a simple portfolio website and eventually turn it into an online shop, membership site or even an online learning platform like I've done with this very site!
WordPress is the most popular CMS platform in the world, powering an incredible 25% of the world's websites. It's also the best possible starting point for SEO (getting found on search engines like Google) with SEO Melbourne recently stating: "WordPress is recommended by digital marketers as the gold standard when it comes to optimising your website for SEO."
I only ever want to recommend that best possible solution and for the majority of businesses I believe WordPress is just that.