WOO
Boss
AN ECOURSE EXCLUSIVELY FOR DESIGNERS
Unlocking eCommerce Sorcery
for Serious Web Designers
You want to finally scale your design biz…
But
building eCommerce sites
seems to be the work of dark magic.
How can you build an online store without knowing the first thing about coding?
How should you move forward with all this info about payment integrations, sales funnels, and all the mumbo-jumbo you find on Google?
Your head is abuzz with all the tech, checklists and how-to videos you've found — and no, it's not because of the caffeine!
For a design biz owner, building a conversion-generating machine chock full of features seems like it's just not within your realm of possibility.
Trust me, I know…
I know designing is what you love to do…
I know you've spent years building your skills and your business…
I know you want to finally shake things up and bump up your profits…
And you want to stop spinning your wheels and find a way to add an extra zero (or two, why not?) to your revenue.
What if you can build your client an eCommerce website that pulls in the conversions without touching a single line of code, with little to no learning curve, and a cost that makes you fall off your seat (in a good way)?
An eCourse and online community for designers
Finally, a designer-friendly course that unlocks eCommerce sorcery — helping serious web designers like you build powerful WooCommerce online shops and sell 'em for a pretty price tag!
Woo Boss is equal parts business strategy and digital growth journey, complete with videos, digital workbooks, design tips, support, real-life examples — everything you need to know about building an eCommerce website and making sure it launches with a bang!
Videos, tools, resources and support to help you go from wishful thinking to eCommerce wizard in just weeks! Learn all the WooCommerce nitty-gritty, from setup and customisations to order management and email marketing.
Easy, jargon-free lessons — all of WooCommerce's technicalities written in plain English. I'll make sure all that techno-babbles are accompanied by proper designer-friendly translation.
Design hacks to help you build a standout, competitor-crushing, moolah-making online store with your fave page builder.
Noob-friendly, Woo Boss will help you navigate critical eCommerce functionality and easily apply it  to both yours and your client websites.
Plus these

bewitching benefits…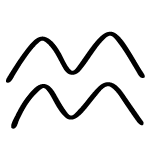 Designer-Friendly Blueprint
Your insider guide on how to easily add a powerful WooCommerce shop to your WordPress website. You'll learn how to create online stores that are not only drop-dead gorgeous but are also inspire buying confidence.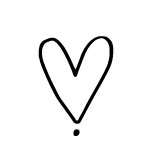 Demystifying WooCommerce
Finally get in on the eCom nerdery! Get my special WooCommerce Spellbook of important lingo and buzzwords in easy-to-understand language.
Pricing Voodoo
Here's your chance to seriously notch up your design biz income. Find out how you can create consistent revenue streams by offering eCommerce sites following my smart, proven and effective WooMoney method.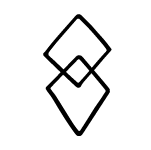 Build-As-You-Go Guide
No need to wait until the end of the course to try your hand at eCom designing. You can start actioning your ideas and strategies as soon as the course starts rolling!
This course will help you gain rock-solid Woo mastery and magically lure your dream eCommerce clients straight to your door.
And because you've read this far, here's a bonus…
You'll get my Ultimate Pre-Launch Roadmap for your WooCommerce Store to take the drama out  of launching an eCommerce website.
All about eCommerce basics. We'll talk about plugins, tools, and mistakes to avoid. Before getting down and dirty, learn how a WooCommerce store works, how it's maintained, and the design and dev tools you'll need throughout this journey.
This module sets the stage for critical parts of the course. We'll talk about inventory management, types of products, product attributes and variations — basically stocking up a store with all the yummy goodies.
The part you'll love the most: prettifying a WooCommerce store. Learn how to customise an online store and get familiar with styling elements. We'll dive deeper by walking you through how to build a store using one of my go-to website builders.
Logistics is one of those things you'd rather not talk about BUT this module will take the complexity out of shipping and delivery (pinky swear!) Let me guide you through the different shipping options available in a Woo site, shipping zones and shipping tools you can easily integrate with your store.
Your online store won't become the money-making gem it's destined to be if you don't perfect the fulfillment stage. This module is all about accepting online payments in your eCommerce store and making sure transactions are seamless and error-free.
For us designers, poor customer experience is off the table. In this module, we'll take a look at the customer's happy pill — from efficient order management and discount coupons to social media integrations and email marketing. We'll dive deeper into understanding the customer journey and making sure our eCom store's presence is maximised at all levels.
You'll want to
wave your wand

and grab your spot right now if…
You're a badass designer struggling with what to do next to get your revenue growing faster and more sustainably.
You're ready to pivot your design biz to thrive during the pandemic while helping others adapt to this new normal and make money
You've been dreaming of building (your own or a client's) online store but you're too intimidated to take the leap.
The idea of creating an online store (minus the tear-your-hair-out drama of coding) is a little too hard to resist.
You're ready to invest to grow your biz in a way that feels comfortable and manageable.
You're confident that your business can grow… and you're keen to make that happen now!
If you think it's time to go big on web design and embark on an eCommerce adventure,
this course is your ultimate companion.
Who you'll be learning from:
I'm a web designer, and if you're anything like me the thought of working on complex sites can induce spontaneous feelings of boredom, anxiety, terror, or quite possibly all of the above.
Well, that is where my Woo Boo, Haley Brown, comes in.
Unlike most Woo dudes and dudettes out there, Haley keeps it simple and talks the WooCommerce talk in plain English.
It goes without saying, I'm over the moon that she's sharing all her Woo wizardry in this exclusive course!
So without further ado, here's my go-to Woo woman, Haley…👇
This course builds on the years of my hands-on experience working with designers around the world on eCommerce projects.
A little secret between you and me, Emma started my journey into the wonderful world of websites. And now here I am, a Woo and LearnDash ninja through and through!
If you're up for learning more about WooCommerce from someone who keeps it simple and speaks in plain English, that's what I'm here for! Starting off with zero web development experience, I now help clients all over the world to build and improve their WooCommerce sites and processes.
I live and breathe complicated website builds and absolutely love the untapped potential they have for designers to take their biz to the next level. 👊
By the end of this course,

you'll have:
The confidence to deliver super attractive, conversion-optimised eCommerce websites without the mind-numbing code-phobia
Complete mastery of WooCommerce so you can finally notch up your skills and the value of your web design projects and charge what you're truly worth
An amazing eCommerce support bank of videos, cheat sheets, roadmaps and tools to help you navigate the eCom world
Access to a Facebook community of equally fearless designers who are slaying it one eCom website at a time
Become an eCommerce expert from creation and optimisation to strategy and marketing
The magic hands of a WooMaster!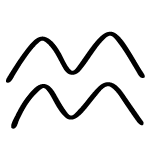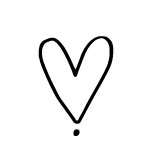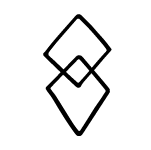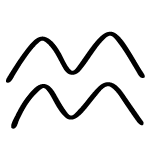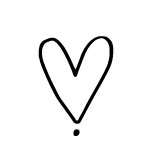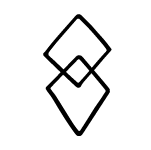 WordPress Plugin Glossary
worth $29 / Yours FREE!
Mini Mentoring Session with Haley
worth $59 / Yours FREE!
Easy Peasy Design-Boosting Divi CSS Snippets Swipe File
worth $29 / Yours FREE!

$1100
 AUD
or buy now pay later
with a flexible payment planⓘ
Can I figure this out on my own?

If you have the patience and the bandwidth to spend on Reddit/YouTube/Udemy and get through the painful process of trial and error, headaches and precious time forever lost, everything is available on Google.
But if you're a designer boss lady who knows exactly what she wants, has a biz ready to make serious money, and is eager to ditch the stress once and for all so she can claim it, slay it, then this course is for you. No tech skills required, 100% designer-friendly!
Feeling like you won't have the time?
I gotchu Woo Boo! I designed the course to have an easy-to-digest, step-by-step video format that you can easily squeeze in during coffee breaks and not-so-busy working hours. Plus, you'll get lifetime access, which means you can slip back in and pick up from where you left off whenever time permits.
Dabbled at WooCommerce a few times before and it's just too frickin' hard!
It can feel like being thrown in a bubbling cauldron of toil and trouble — but that's exactly why I'm here! This course is free of all the things that take the momentum out of your pursuit, like coding and tech babbles. All complex geeky things will be translated in plain, human-speak.
Plus, you'll have the support of new designer BFFs who'll cheer you on and answer your questions in our exclusive Woo Boss Facebook Group throughout the course.
Love the sound of this course but can't afford it right now?
I totally understand! Especially in difficult times like these. Which is why my flexible payment plan can help you secure your spot for this course.
Plus, this new in-demand skill you'll be adding in your arsenal will earn you back at least 2x the price of this course just on your first WooCommerce website project! Not to mention the confidence & skills you'll have to finally scale your design biz.
Have a different question?
Let's see if I can help…
Based on what I learn in this course, how much "extra" could I charge for an ecommerce website?
TL;DR: Double or triple.
Once you've completed this course and feel confident with the teachings, I'd recommend designers charge a minimum 150% the cost of a regular non-eCommerce website. Depending on the size of the website, functionality and inclusions, you could reasonably charge upwards of $7500.
How long does the course go for?
This course is designed for you to work through over 6 weeks. But don't worry, it's self-paced and you'll have LIFETIME ACCESS, so you can take as little or as much time as you like to complete the modules.
But I'd love to have you join our regular group calls and in future rounds of the course!
When does the course start?
The next round of the course will start in mid-2022 with a new module released each week for 6 weeks. After this, you'll also have lifetime access to the course, so you can jump back into the learning portal and work through the lessons again whenever you like.
How is the course delivered? What learning resources will I receive?
All course materials are available in our members-only learning portal. Each module contains pre-recorded videos with accompanying worksheets, resource guides, and checklists for you to work through.
You'll receive weekly prompts to keep you on track and if you have any questions you can connect with me as well as other mentors and past students in the private Facebook group. Simply tag me in your post and I will respond with help as soon as I can.
If there's ever anything you'd rather keep private you can also email me for support.
On top of this, I highly encourage you to join in on the monthly group coaching calls and any live masterclasses.
Do you guarantee I'll get results?
The result you gain from this course will vary depending on your timeframe, how much work you're willing to put in and what you want to achieve. I can't guarantee your results… only you can do that, babe.
But, I do guarantee that you'll love what you learn in the Woo boss course. So, if by the end of the course you're not satisfied with what you've learned, you can request a refund.
See "Do you offer refunds?" for details.
Do you offer refunds?
Haley and I have poured our hearts and souls into the course and we truly believe in the value it offers. We're certain you'll find it super valuable.
But in case you don't, we offer a satisfaction guarantee. We may refund your enrolment cost in our sole discretion, less a 15% admin fee to cover administration costs.
To be eligible for a refund you must request this in writing to hi@emmakate.co within 7 days of the course end date (for self-paced courses, this is calculated as 1 week per module + 7 days). Refunds are provided in our sole discretion and you will have to show me that you did the work and participated in the Facebook group, group chats, and other course activities.
Please note: 'change of mind' refunds are not permitted at any stage.
How does the payment plan option work?
At checkout, you can quickly and easily create a payment plan that perfectly fits your budget.
When you choose to Create your own payment plan with Partial.ly you'll see a new screen where you can choose your down payment, duration of your payment plan, and frequency in which you'd like to make payments.
Here's an example below.
In this example you would pay:
$80 upfront;
Then $80 each week for the next 9 weeks;
Payment plan prices include a $100 fee, which is already included in the price shown on the sales page. This fee is added when you create your payment plan. That's the only additional cost.
Does Woo Boss cover which hosting is best for eCommerce websites?
Woo Boss doesn't go into hosting specifically as we assume as a web designer ready to tackle eCom sites you probably already have your go-to quality hosting providers. In my other courses (Be The Boss of WordPress & Web Business Boss) I recommend my go-to hosts which include WP Engine, SiteGround and Flywheel among others. They're all great for smaller sites as well as robust eCom and eLearning sites. Larger sites will often just go on a bigger plan.
Do I need to know Elementor or Divi to get value out of Woo Boss?
You absolutely don't need to know either Divi or Elementor to get huge value out of this course. All you need to know is how to build a self-hosted WordPress site and you'll be good to go!