MINI COURSE FOR
GRAPHIC DESIGNERS
Your complete

easy to follow step-by-step guide

to setting up your website foundations like a total pro!
Or keep scrolling to see what you get…
👇

Take a peek inside the first lesson
Everything you need to know to set up your beautiful web design on solid software foundations.
Access to my 10+ years' worth of knowledge and experience in the web dev world.
7 lessons of exclusive video content designed to upgrade your web dev skills & set your site up for success!
Worksheets, cheat sheets, checklists & resource guides to help you master your new web dev skills.
Complete access and behind-the-scenes transparency to the success of my own web dev business.
Your own private members-only portal to easily find, store and enjoy your course content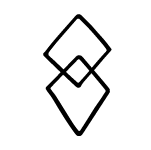 You will create a gorgeous & professional Coming Soon page and have your fans eagerly anticipating the launch of your fancy pants new website.
PLUS my sneaky* SEO strategy to get your site ranking on Google way faster!
*Don't worry, only legit white-hat SEO tactics here, folks!

WANT TO CREATE A BEAUTIFUL & POWERFUL WEBSITE FOR YOUR DESIGN BIZ?
And take charge of web dev projects for your clients, feeling like a total pro from start to finish?
… but, er, feeling a little nervous and knee-knocky 'cause you don't know what the flip you're doing?
You're in the right place.
This is where all your dreams of rockin' it as a designer with some mad web dev skills start.
No tech skills, stress, or copious amounts of sugar / caffeine / cupcake consumption, required.
Learning these foundations was the start of building my booming web design business.
Your developer destiny is calling. Ready to take your design biz to the next level?
Get your ticket to ride on the Web Dev Foundations adventure!
BUY NOW
GET INSTANT ACCESS FOR 99 USD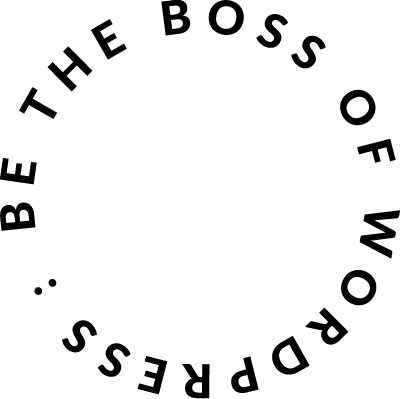 This course builds on what I've learned in my near-decade of freelancing as a graphic & web designer and creating stunning WordPress sites for my clients.
It's packed full of knowledge, tips, checklists, cheat sheets, guides and Gandalf-sized bites of wisdom I wish I had known when I was sitting where you are right now.
This course typically sits inside my BE THE BOSS OF WORDPRESS eCourse.
But I wanted to give you the chance to get your lovely lil hands on it right now.
BY THE END OF WEB DEV FOUNDATIONS
The knowledge, information and resources you need to start navigating the web dev world like a pro.
Chosen and purchased the perfect domain name & extension for your brand.
Found and purchased website hosting with all the features you need, and none of the costly features you don't!
Learnt the difference between WordPress.com and self-hosted WordPress and avoided making the same mistake SO many designers make!
Installed self-hosted WordPress on your new web hosting.
Become WordPress savvy with an overview of the WP dashboard and a lesson guiding you through installing your very first plugin.
Your professional email address(es) set up.
Fans eagerly anticipating the launch of your shiny new website with a gorgeous Coming Soon page.
Upgraded your skills, levelled-up and invested in yourself, your biz and your success!
So well put together, great structure and lots of informational gems. Thank you!
Learning these foundations was the start of building my booming web design business.
Your developer destiny is calling. Ready to take your design biz to the next level?
Get your ticket to ride on the Web Dev Foundations adventure!
BUY NOW
GET INSTANT ACCESS FOR 99 USD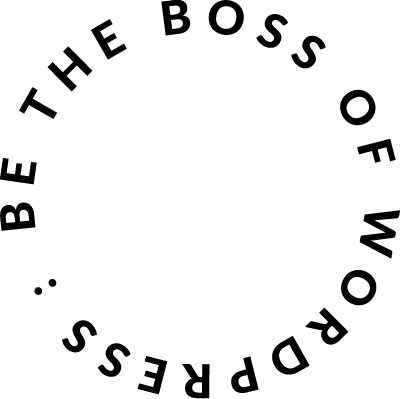 Something on your mind, sugar?
Feeling like you won't have time?
Don't worry, you'll have lifetime access to the course content. So you can jump back in and pick up from where you left off when it suits you.
Suck at technology? Perhaps you tried this whole website game before and you think it's too flippin' hard?
That's what I'm here for love! In this course I cut the crap. I teach you what you need to know in plain English. Any web geek jargon or more complex things will be explained to you from one designer to another. 
Have a different question?
Let's see if I can help…
How long does the course go for?
The course usually sits inside my Be The Boss of Web Development eCourse and is designed to be completed with 1 week. However, you'll have instant access to all the course content so you can start right away. You'll also have lifetime access so you can jump back into the members-portal and rewatch the lessons any time.
When does the course start?
Upon purchase, you'll get INSTANT access to the entire course content including videos, downloads, everything. Whoop whoop!
How is the course delivered? What learning resources will I receive?
The course contains pre-recorded videos with accompanying worksheets, cheat sheets, checklists and resource guides for you to work through.
You will also have 1 month of unlimited email support from me to answer any of those tricky WTF questions that may come up.
Will there be any additional costs to building my website?
Yes there will be some additional costs. 
This course provides you with the knowledge and skills to set up your website however some third-party applications and services are still required to create any website.
Here are approximate prices for some things you will need to complete this course:
Domain i.e. yourbiz.com: $40 per year
Website hosting: $100–200 per year
You also might choose to purchase these extras I recommend for your website:
Automated daily website backups from $2 per month
Professional email hosting with G Suite from $6 per month
You will need to purchase these directly from your chosen providers. Don't worry, throughout the course I will give you guidance on what to look for as well as links to my go-to providers. You are free to choose whomever you wish and I will not receive any money from my recommendations unless you use an affiliate link when purchasing.
I'm not a designer. Can I still do this course?
This course doesn't teach you how to design. So even though the web dev skills you pick up would be useful, if you don't have an eye for design you may find you still need to outsource part or all of the design side of your project.
Do you guarantee I'll get results?
The result you gain from this course will vary depending on your timeframe, how much work you're willing to put in and what you want to achieve. I can't guarantee your results… only you can do that.
But, I do guarantee that you'll love what you learn in the Web Dev Foundations eCourse. So, if by the end of the course you're not satisfied with the content of the course you can request a refund. See "Do you offer refunds?" for details.
Do you offer refunds?
I've poured my heart and soul into my courses and I truly believe in the value they offer. I'm certain you'll find them super valuable, but just in case you don't I offer a satisfaction guarantee. I may refund your enrolment cost in my sole discretion, less a 15% admin fee to cover administration costs.
To be eligible for a refund you must request this in writing to [email protected] within 40 days of the purchase date. Refunds are provided in our sole discretion and you will have to show me that you did the work and participated in the Facebook group, group chats, and other course activities.
Please note: 'change of mind' refunds are not permitted at any stage.
Why do you use WordPress, not Squarespace, Wix, etc?
There's no denying that Squarespace and Wix make it easy for newbies to create websites out of the box. However there are some longterm downfalls to using platforms like these when compared with WordPress.
WordPress is a platform that provides you with limitless possibilities as to what you can do and where you can take your website. You can start out small with a simple portfolio website and eventually turn it into an online shop, membership site or even an online learning platform like I've done with this very site! 
WordPress is the most popular CMS platform in the world, powering an incredible 25% of the world's websites. It's also the best possible starting point for SEO (getting found on search engines like Google) with SEO Melbourne recently stating: "WordPress is recommended by digital marketers as the gold standard when it comes to optimising your website for SEO."
I only ever want to recommend that best possible solution and for the majority of businesses I believe WordPress is just that.