The split-second decision that transformed my design biz
"Em, why are you still getting Ian to build your websites. You know Divi already, why don't you build 'em yourself?"
After a few stressful weeks of a website project dragging out, these were the life-changing words from a fellow designer. *Shout out to my girl Lou* 🔊
A few months earlier she'd made the decision to ditch her developer and start building websites all by herself.
I feel silly admitting it, but it was actually something that never occurred to me until the spur of the moment Skype chat with Lou that day.
Could I actually say sayonara to my developer and build websites myself?
Lou was doing it and was loving the lack of stress, the feeling of being in complete control of the project and of course the extra dosh staying in her pocket — not her dev's.
So why don't I give it a go too?
The decision was made that very day…
For the next website project I had scheduled to start in a couple of weeks, I would try to build as much as I could myself.
Not only that, I was going to ditch Photoshop too. Uh what??
Well, mostly. No more designing the full page layouts in Photoshop. I would attempt to design and build on the fly in my WordPress page builder of choice: Divi.
I knew it was bound to be a learning curve, that it would take longer than usual, and I'd probably be spending a good chunk of my workday on Google and YouTube trying to figure things out.
But I embraced the idea, was excited to learn, put on my big girl pants and off I went.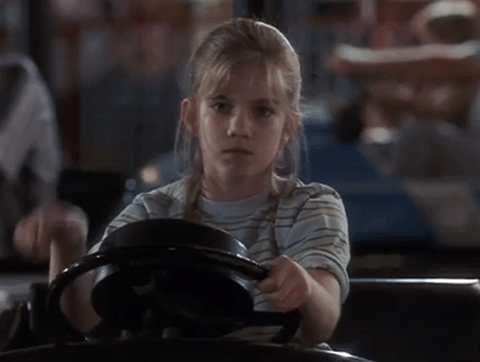 The first day was a bit tricky. A lot of googling and emails to Lou trying to figure things out. But very soon I got in the flow.
I designed and built the homepage within 2 days, sent it off to the client for approval and they loved it. Win #1
They especially loved how the design was interactive — NOT just a static jpeg image I'd saved from Photoshop. They could hover over buttons and see them animate. They could click on arrows and see the next photo slide across in the slider. Win #2
And I didn't have to explain to them (or later to my developer) how things should animate. Which can sometimes be like banging my head against a wall. Because let's face it, some clients just have no imagination. Win #3
Now that I had approval it was on to designing/building the internal pages. This is when I discovered the full potential of my now all-time favourite tool in Divi… the Divi Library.
The Library allowed me to save layouts of any section on the homepage I wanted to replicate on other pages. So that footer I'd created that looked awesome on the homepage? I just saved that and copied it to all the other pages.
The blog feed I'd created on the homepage, I saved that section and popped it on the Blog page too.
Using this feature to its full potential honestly cuts days off my projects. Win #… ok there were a lot of wins.
Building this website from start to finish, all by myself was a massively proud moment for me, and a turning point in my freelancing biz.
From that day on I started building all websites myself. Enlisting the expertise of Ian at the end of some more complex projects, only to tweak a few things I can't quite figure out.
What sparked from the convo with Lou that day, has honestly, hand-on-heart, been the most pivotal change in my freelance career.
It's given me more freedom in my business, more variety in my workday and of course… more moolah.
I now have a thriving freelance web development business creating beautiful, functional WordPress websites all by myself.
And I'm on a mission to help other graphic designers learn the skills to build beautiful and functional websites themselves… without a developer.
Ready to take charge and be the boss of WordPress?
Grab your copy of my Dummies Dictionary of Web Dev Lingo. Start learning the lingo — like what the heck CSS, SSL and a sitemap are — and you'll be speaking web geek like a native in no time!
Here's to making the web a more beautiful place. Em x
About the author
Hi! I'm Emma. I'm a graphic designer turned web designer on a mission to teach others how to build beautiful & professional websites with WordPress. Through mentoring and my online courses I teach other graphic designers and entrepreneurs how to build their own websites using my 9-step process. In my spare time I love writing about my freelance life, creating pretty things and hanging out with my fiancé & fur-babies. Find me on Insta & in my Facebook Group