SEO FOR
designers
AN ECOURSE EXCLUSIVELY FOR DESIGNERS
Website SEO Demystified &
Made Designer Friendly
You know website SEO is super important… BUT
what the heck does it all mean?
And how on earth do you make heads or tails of what you actually need to do to get it right?
Struggling to wrap your design brain around what this SEO nonsense is? Does it all feel a little overwhelming?
Not to mention the sheer amount of technical nerdery that even the most basic guides are rife with. (Yeah, I know exactly how much they suck and the thought of reading yet another one… kill me now!).
Thank goodness for my SEO angel, Despina Gav!
She's done the hard work for you and created the bridge your visual brain needs to handle all the SEO stuff.
An eCourse and support system for all things SEO and design
with Despina Gav from SEO Meets Design
It's Finally Here!
A plain English SEO support system for all designers of the world… because we all sure know it's about time someone made it happen right!
Take your web design skills to the next level by delivering SEO-friendly websites with confidence.
Right now, you can get your hands on this eCourse that will transform your SEO know-how FOREVER.
A rock-solid method to bump up your profits, big time! Ongoing passive income from existing clients without lifting a finger. Cha ching!
Cheat Sheets, Checklists, and Resources that give you an optimal SEO strategy on a golden platter for your own design website.
Explainer videos that help you bypass critical SEO mistakes all designers make at some point. 100% in plain English guaranteed!
Access to the exclusive inner circle where you can ask all your SEO questions and connect with other SEO savvy designers.
Plus these

amazing benefits…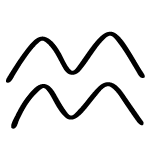 Designer-Friendly SEO Glossary
You know all those 200+ ranking factors SEO nerds harp on about? Only a handful really move the needle and even less matter to you. This resource tells you exactly which ones matter to you as a designer.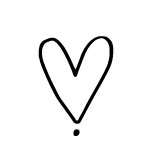 SEO Business Templates in a Box
If you want to jack up your profits big time, this course will give you everything you need to add SEO as an add-on to your business without needing to become a fully-fledged SEO nerd. 
Competitive Edge
Both for your own site and when quoting on a new project, you can have a competitive edge over other designers who don't bother with SEO. All without the cost of losing your creative flair and passion for design!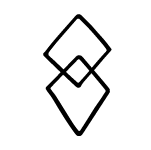 Easy as Pie, SEO Friendly Design
This course makes SEO easy as pie for designers. It's 100% focused on exactly what you need to know and nothing more. Things that directly affect your process but are also super easy and simple to implement.
This course is designed to give you the UNSHAKEABLE confidence you need to prove to clients you can talk the SEO talk AND walk the SEO walk.
Unlock your SEO savviness without sacrificing your creativity!
Let's get on the same page about SEO. We go beyond rankings and keywords and debunk common misconceptions. We also build the bridge between SEO and how it affects you as a designer.
It's an essential foundation for moving forward and 100% in plain English.
Solid SEO strategy always starts with understanding keywords. Keywords are also the best place to start for creating a good user experience for anyone looking for information. We dive deep into understanding the psychology behind a search and what is needed to help people find what they are looking for.
Totally Rocking SEO Research
This is a meaty module, chock a block full of instructions and resources on how to think about SEO strategy. You'll walk away with a full SEO strategy to implement for your own design website. AND, you'll also see how to get a rock-solid SEO strategy literally handed to you on a golden platter with just the click of a button.
This module is all about merging the principle of Information Architecture (from a UX design perspective) with your SEO strategy. We go from keywords to pages and build the bones of the website structure, from the ground up.
Easy Content & On-Page SEO Secrets
SEO friendly content can be difficult to get right, especially if you don't know how to strike the right balance for SEO and UX. In this module, you'll get access to all the secrets the pros use to get the perfect SEO balance for each page, with just one click of a button.
Say goodbye to guesSEO once and for good!
To chase up the epicness of the previous modules, we dive deeper into the technical setup of a website and which aspects impact SEO. You'll get your hands on a step by step checklist for all the techy things to check before you hand a website over to a client. You'll also get a detailed guide on how to do this across any of the common website building platforms, not just WordPress.
Yeah, we have to have this conversation because it's about time we stop looking at SEO and design separately and rather take a more holistic "SEO design" sort of approach. In this module, you'll get all the juicy details you need about the design decisions you make for laying things out on a page and stylistic elements that may affect SEO.
SEO, Clients & Passive Income
Oh yeah, this module unlocks a new passive income stream in your design business so you can profit more from existing clients. You can not only bump up your website price tag, you can also earn ongoing monthly income 3-5 times as much as what you change for your website maintenance packages. Best of all, you'll learn how to outsource to trusted providers so you hardly have to lift a finger for that dough!
One-on-One Feedback on Your Website
It's hard to know if you're "doing the SEO things" right when you don't have feedback! This bonus is available as an optional addon for designers who want to really get their hands-on practice with SEO but also want to make sure they're doing it right.
You'll have the benefit of:
🙌 A private consultation
🙌 Direct feedback on all your work as you go through the course
🙌 Unlimited email feedback for 3 months after purchase
Despina will review your work on one website and give you helpful tips on how to get the SEO strategy just right for your site. You'll also get a 60 minute (or 2x 30 minute) online consultation(s) to ask all your questions and make sure SEO just 'clicks' for you.
You'll wanna say
Heck Yeah

and grab your spot right now if…
You have a yearning desire to feel even a shred of confidence with SEO and to make it seem less scary
You want to maintain your creative spark and design focus but still get the juicy benefits SEO offers
You want the added passive income stream that SEO can offer you without lifting a finger or sacrificing your passion for design
You're second-guessing the SEO you've done on your own site and you want the assurance that you can actually rank and bring in new business
You like the sound of an SEO strategy that's handed to you on a golden platter but bypasses the traps of a cookie-cutter approach
If you're bored to tears when you read SEO guides online,
this course is the antidote
you need, pronto!
Who you'll be learning from:
I'm a web designer, and if you're anything like me the three little letters "SEO" can induce spontaneous feelings of boredom, anxiety, terror, or quite possibly all of the above.
Well, that was until I met my SEO wingwoman, Despina Gav.
Unlike most SEO dudes and dudettes out there, Despina keeps it simple and talks the SEO talk in plain English. 
It goes without saying, I'm over the moon that she's sharing all her SEO superpowers in this exclusive course!
So without further ado, here's my go-to SEO gal, Despina… 👇
This course builds on the years of my hands-on experience working with designers around the world on website builds and SEO projects.
A little secret between you and me, I started off as a total technophobe. And now here I am, an SEO lover through and through!
If you're up for learning more about SEO from someone who keeps it simple and speaks in plain English, that's what I'm here for! Starting off with no marketing or web design bone in my body, I now work with SEO clients, and consult with large agencies all over the world on how to improve internal SEO processes.
I live and breathe SEO and absolutely love the untapped potential it has for anyone building a business online. I hope you'll join me in this course as you walk the path towards becoming an SEO savvy designer 😊
Become an SEO Savvy Designer and stop SEO agencies taking clients away and butchering your designs!
Opt-in for just the course or also get an extra bonus addon if you would like 1-on-1 feedback as you go through and SEO optimise your website!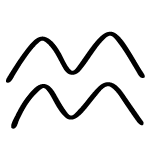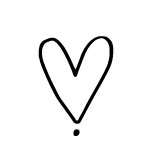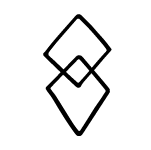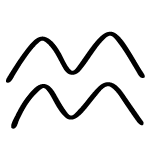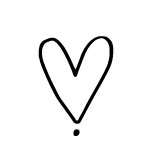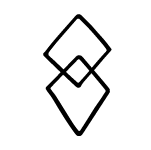 By the end of the SEO for Designers eCourse,
you'll have:
The EXACT knowledge on how to dodge SEO minefields that most designers step on so you can deliver SEO friendly design with confidence
A rock-solid SEO strategy for your own website that's literally handed to you on a golden platter
Priceless, unshakeable kind of confidence so you can talk the "SEO design" talk AND walk the "SEO design" walk
Built a network of other SEO savvy designers who are taking the industry by storm and saying NO to SEO agencies taking clients away and butchering their designs
A budding SEO business in a box without needing to sacrifice your passion for design, why not profit more from new and existing clients?
An incredible SEO support system that is 100% tailored to designers, is in plain English and skips all the unnecessary SEO nerdery
Leveled up your skills and the value of your web design projects so you can charge what you're worth with confidence
All the scripts and resources needed to talk about SEO like a total pro! 👊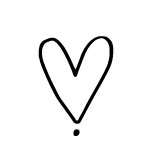 After completing the SEO for Designers course, one of our initial students was able to take her site from
UNFOUND to getting 2 new enquiries per day! 
Thanks so much for a brilliant course
and all your help.
Most days we rank in the top 5 spots (sometimes even top 3) and I think that is a pretty awesome achievement.
We have gone from no enquiries, to having about 2 enquiries every day.
It's really exciting 😊
The website also functions better now too with all the tips and tricks. So proud of it!
— RICI ALEXANDER // BOLDITALIC.COM.AU
It was incredibly in depth and I feel like I learned a ton.
Knowing that I could begin offering SEO services myself and make my investment back was great to know as well.
— RHODESIA JACKSON // RHODESIAJDESIGNS.COM
There's no secret sauce.
It's just about "doing the SEO things".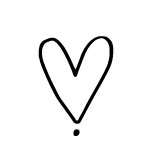 Here's what real designers say
Become an SEO Savvy Designer and stop SEO agencies taking clients away and butchering your designs!
Opt-in for just the course or also get an extra bonus addon if you would like 1-on-1 feedback as you go through and SEO optimise your website!
Feeling like you won't have time?
No stress! The course has been designed both as a step by step follow along and it also hands you the exact SEO strategy you need so you can implement straight away! As much as possible, I have also given you 'click of a button' easy as pie SEO options for client projects as well so you can profit big without it taking you a bunch of precious time!
SEO seems downright scary and irrelevant for a designer. Why do I need to know SEO?
Truer words have never been spoken! Sharing another truth with you… you don't need to be an SEO pro at all. But many SEO decisions actually rest on the shoulders of a designer. And when designers get these things wrong, this is what leads to clients ultimately hiring an SEO agency that will likely butcher your beautiful designs!
This course is about making sure you don't fall into the same traps most designers fall into so you can retain clients longer and earn more from them in the long run. It also gives you the unshakable confidence you crave when it comes to SEO.
Love the sound of the course but things are a bit tight for you right now?
Totally get where you're coming from! Especially during these unprecedented times, that's why you can choose a flexible payment plan option to secure your spot.
By the end of the course, you'll have the skills and confidence to charge more for new projects AND you can also offer a valuable add-on to existing clients so the course can pay itself off after your first SEO project.
Have a different question?
Let's see if I can help…
Based on what I learn in this course, what can I charge for SEO?
You can bump up your price tag for a website build by more than $1,000 straight away! If you do it yourself, you pocket all of that dough right there. If you work with an SEO professional instead, you can easily set your margin up to 30-50% on the SEO strategy.
You can also charge 3-4 figures per month for ongoing SEO services. Good SEO agencies charge typically around $2000-$3000 per month and a slice of that could be yours for barely much work at all.
You could also keep it simple and stick to the design and content side of things with a super light touch of SEO, this will allow you to keep a client on an easy monthly contract for at least $250 – $500 per month depending on the volume of content and design work.
Up to you either way!
Will you help me with SEO on my design website?
You won't get 1 on 1 support for your website though you will get the entire strategy given to you and you'll get to watch me walk through how I created it. It'll be there ready for you to implement and you'll have all the step by step checklists needed to hit the go button!
Do you guarantee I'll get results?
As with any course, results come down to your participation and implementation. With respect to earning more on your projects, you will need to bulid up your confidence with SEO in order to be able to sell its benefits. That's a path only you can walk.
When it comes to rankings for your site, again it comes down to how you implement the strategy. What's given to you in the course is a huge leg up compared to what most designers would be implementing!
You're guaranteed to have a competitive edge if you take the time you need to go through and implement the materials in this course.
Do you offer refunds?
We pour our hearts and souls into our courses and truly believe in the value they offer. We're certain you'll find them super valuable, but just in case you don't we offer a satisfaction guarantee. We may refund your enrolment cost in our sole discretion, less a 15% admin fee to cover administration costs.
To be eligible for a refund you must request this in writing to [email protected] within 60 days of purchase. Refunds are provided in our sole discretion and you will have to show us that you did the work and participated in the Facebook group and other course activities.
Please note: 'change of mind' refunds are not permitted at any stage.
What does the 1-on-1 Feedback Addon include that the course on its own doesn't?
The course is designed to be a self-paced learning journey. While you will have step by step videos where you can watch how an SEO strategy comes to life, you won't have the feedback from someone reviewing the details of YOUR specific website and SEO plan.
That's where the 1-on-1 bonus comes in! You will get either a 1 hour online consultation or 2 x 30 minute consultations with Despina. You can also send her your completed strategy documents for review after (or during) every module that you complete for unlimited feedback via email at any stage during the course.
Think of it like that extra bit of support while you're still on your SEO training wheels!
Do I need to buy SEO tools to complete the course successfully?
While there are a number of free and paid tools mentioned in the course, you don't have to buy any in order to get value from the course. Free alternatives are mentioned as much as possible and you are welcome to choose the ones that work best for your goals.
If you intend on selling SEO services, we do recommend you invest in the tools that professionals use in order to deliver the best quality of service that you can.
If you want to DIY the process and follow along, you may find the free trials the professional tools offer to be enough to get through the course. You can also opt in for ultra low cost tools if you want longer access.
If you are just after the done-for-you strategy, you will not need to use any SEO tools for research as this has already been completed for you.